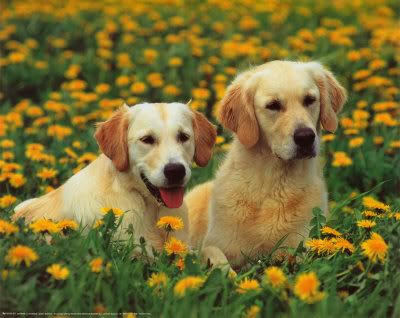 I have met quite a few golden retrievers at the dog park before, but I have never really spent a lot of time with one inside.
Well last night I met Daisy, she is a 13 month old golden retriever. Wow, I need to find a way to harness that energy and sell it. You could power a small car with all of the energy she had last night and appartently that is her normal mode of operation. I played with her for easily an hour and she showed no signs of letting up. Great dog, tons of energy.
I love all dogs and she was great but I am really glad that neither Lucy or Kona has that type of energy level. Plus I have a new found respect of golden retriever owners. LOL.